BandApp
BandApp
Share & Distribute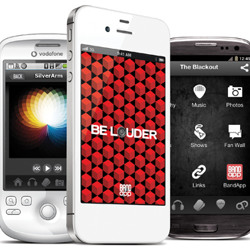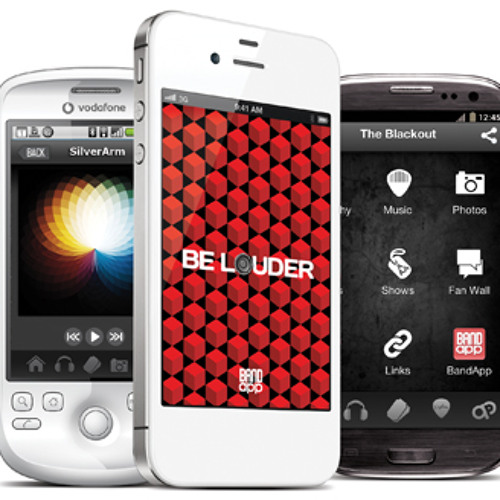 BUILD YOUR BAND AN APP FOR FREE!
BandApp is a totally free way for Bands, Venues and Artists to make, personalise and distribute iPhone and Android Apps, INSTANTLY.


FIND FANS.

Connect with fans instantly. BandApp works on iPhone, iPad and Android.
SELL MUSIC.
Upload, sell & license your music instantly on BandApp Store.
GET PAID.
Earn a huge 75% of total net music sales (net after vat and sales costs) direct to your PayPal account every month.
JOIN THE COMMUNITY.
Create a BandApp and you'll become a member of the fastest growing music community on mobile. Fans can EXPLORE 'BandAppWorld' direct from inside every BandApp and from our website.
Quickly design and build your BandApp and share with your fans instantly, no waiting!
Upload blogs, photos, videos, shows, merch, news, fanwall and social networking tools, plus upload your music instantly for sale on our very own BandAppStore all direct from SoundCloud. BandApp also has a whole world of interactive sharing in the form of 'BandApp World'. From here you can check the stats of your app, view the BandApp chart, find other bands in your location, share links, and chat to fans and other bands. Join BandApp now, its free. BE LOUDER
Screenshots for BandApp
Published: 2012-09-10
Version: Beta
Tags: iPhone Custom Sell iOS App licensing
By: BandApp