Exfm
Exfm
Discover & Listen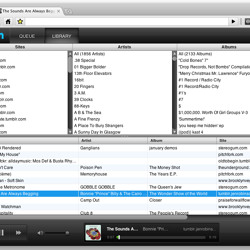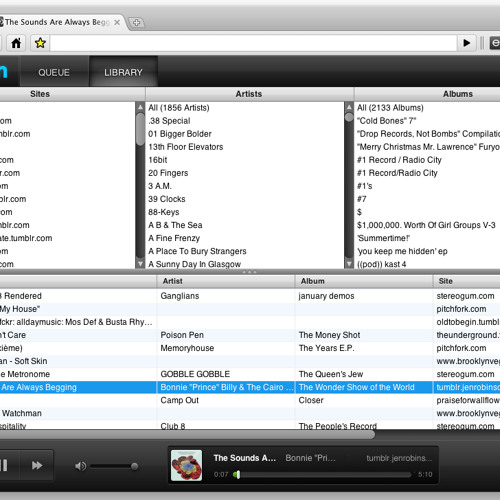 Exfm is a browser extension for Chrome that turns the entire web into your personal music library. As you browse, exfm runs in the background indexing every mp3 or SoundCloud track you come across, both on the site and embedded on other sites, building a music library for you.
Screenshots for Exfm
Published: 2010-07-26
Tags: Stream Browse Library
By: Extension Entertainment, Inc.